I know I've been slacking on my five E.L.F. looks I got side tracked by my black friday goodies. Last night I was on youtube and I one of the guru I sub to itsjudytime did this look using the E.L.F. palette so i had to recreate it!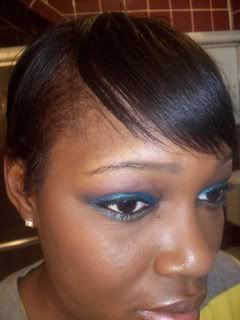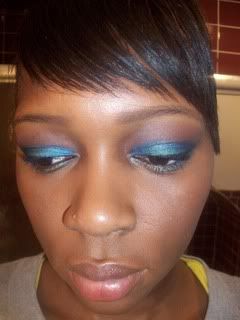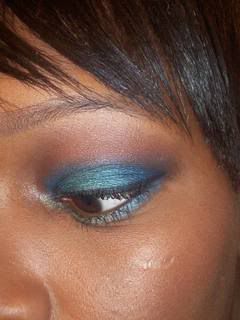 For this look I prime my eyes with L'oreal decrease then used NYX blackbean as a base.
Inner lid: the 7th color in the 3rd row (bright blue)
outer lid/outer lower lash line: the 8th color in the 3rd row (deep cobalt blue)
crease/blending color: 7th ing the 2nd row (matte reddish brown)
mid lid/ lower lash line: 5th color in the 3rd row (spring green) applied wet on top of the bright blue.
To finish the look off I uses maybelline gel liner for the top liner and black raidance pencil liner in black for the water line. I used MAC Studio Fix mascara in black. For my cheeks and lips wanted to keep it simple and neutral, I contoured my cheeks lightly with MAC scuplt and shape powder and used MAC's blush in Peachtwist. On my lips I used L'oreal HIP liquid lipcolor in Splendid.
(Sidenote: the Coastal Scents 36 smokey palette can also be used for this look)