I'm always on a quest to find new products without spending an arm and a leg via, youtube and other blog. A few weeks ago i was in search for an contour kit that had both a highlighting powder and a contour powder. I came across two MAC sculpt and shape powder (which is limited edition, i was able to find it on www.allwholesalecomestics.com) and Sleek cosmetics' Contour face kit.
For those of you unfamiliar with Sleek it is an UK brand only available to us (in the USA) via their website. I placed my order almost a month ago ( thumbs down) I'm not sure if this is the usually time it takes for the products to be shipped or if it was because of the Christmas shopping season. However, once the products were actually sent out it only took five business days for it to get here via USPS (thumbs up for that) so i revived them yesterday in the mail! I was pleasantly pleased with my products ( I also got a beautiful blush). The products are reasonably price the contour kit was 12.93 and the blush was 8.23 (the shipping was 13.50) and definitely worth every penny (not the wait though)! I used the contour kit yesterday and it performed just as well as the MAC!
Overall I do plan to give Sleek another shot, i here great thing about their eyeshadow palettes and there's a few more blushes I want, I just want to see if what took so long was do to the Christmas season or that's normally how long it takes!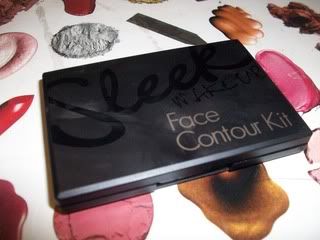 Face Contour Kit
A highlighter and pressed powder kit, which can be used to help sculpt and define one's features. This product contains two powders.
The darker powder is used to create shadows on the face, such as defining the jaw line or contouring the cheekbones. The lighter powder is the highlighter, used to reflect light off the face and can be placed in various places such as the apple of the cheeks, the temple, the tip of the nose etc. 14g
via www.sleekmakeup.com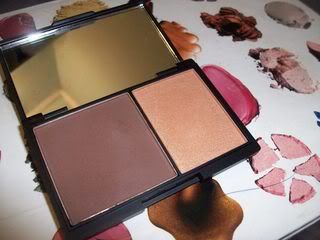 available in three shades light, medium and dark (i got the dark)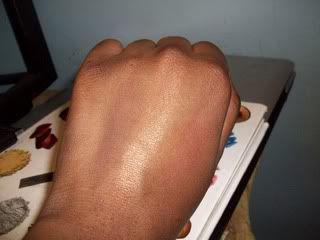 swatch of the contour and highlight color, blends beautifully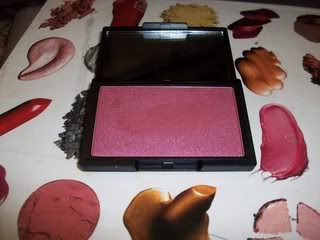 the blush pomegranate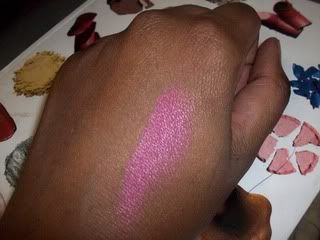 blush swatch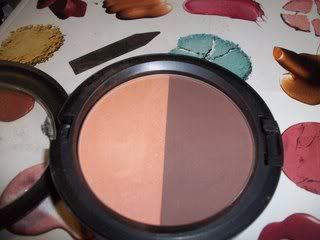 for referance MAC's sculpt and shape (available on www.allwholesalecosmetics.com or MAC pro stores)