Description:
This exclusive palette designed by Coastal Scents artistic team is only available at Coastal Scents. This new 36 shade newly designed portable palette is going to be your next best friend. What makes this palette special is that it comes grouped into six divisible color spectrums, and each spectrum has six complementary shades. This gives you an infinite number of possibilities all in one palette.
The first section comes in golden oranges, rich browns & neutral highlighters
The second section is shades of vibrant greens with a touch of lemon and chocolate shades
The third section is rich with lavenders and a chocolate cherry shade. A surprise in this area comes in the top right color, because it looks pink/nude but is in fact a purple iridescent!
The fourth section is the silvery grey shades with a beautiful taupe shimmer.
The fifth section is vibrant blues with shimmery silver undertones.
The sixth section is delicate shades of pink with a bold black matte shadow with red sparkles. It also has another surprise shade which looks baby pink in the palette but comes in a lavender/white iridescent shimmer

via www.coastalscent.com
If you read my blog or sub to me on youtube, you may know that I picked up Coastal Scents' new smokey eye palette a few weeks ago. I been using it alot since then! I love the fact the the colors are group together it take the guess work out of of what colors are go best together. The palette is very well made, not at all flimsy. However some of the colors are repeated from other palette so if you have quite a few of the Coastal Scents palette you can skip this one. Like in most palette there are some misses but alot of great shades and different finishes. However I do recommend that a primer and base be used to bring out the true color and ensure that the shadows are long lasting!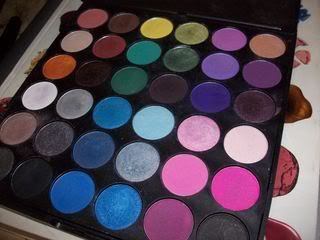 (note these shadows are about nickel size)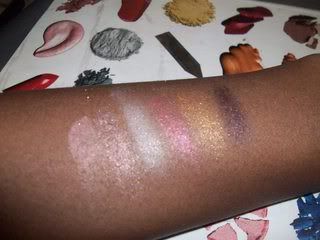 the neutrals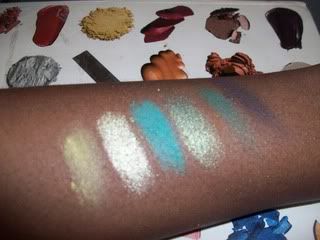 greens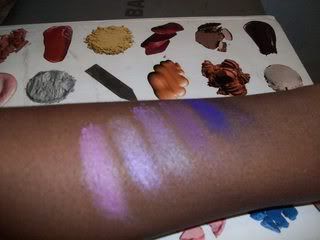 purples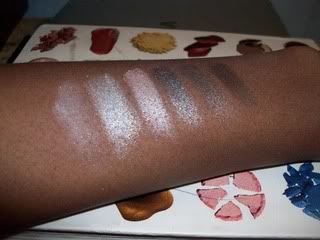 greys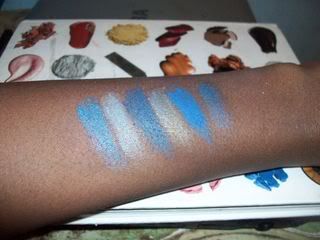 blues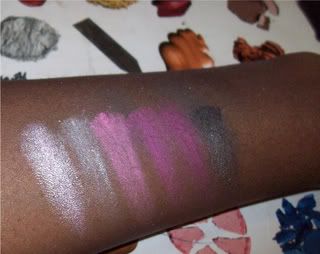 pinks
All swatches were made without a base or primer so, colors will be more vibrant if a base/primer is use. Overall for the price ($22.95) you are getting great deal!