A few weeks ago I was cruising the beauty aisle of Target when I saw a display for a new foundation from maybelline, as well matching concealer, powder and blush. Typically, Maybelline does not have a shade that matches me, but saw a shade in this line the might work so I picked up shade 355 coconut (note: this was the darkest shade.
Maybelline's claims of "It's makeup that doesn't mess with you.
No oils. No waxes. No nonsense.
Natural coverage that leaves skin the way it was meant to be…fresh, breathing, natural.
Exclusive translucent base and lightweight pigments allow skin's natural highs and lows to show through.
Non-comedogenic, dermatologist tested."sounded very promising and I hope I had found a cheap alternative foundation. Sadly I was wrong! The color match well, light weight buildable coverage and I found the packaging very sleek and modern, but that about where the pros end.
When applied the foundation look very 'greasy" despite claims of being oil free, i tried to cover the "grease" with powder but less then an hour later my face would be "greasy" again. Another con is the smell! It was awful!It was like perfume baby powder kinda smell that lingered for hours after the foundation was applied. And the last con is it lack of color range for WOC, as stated i got #355 which was the darkest color! If you read my blog I'm nc 50 and we do get darker than that. I would like to see at least 3 or more shades in the "dark" category.
Overall I was very disappointed in this foundation, its going back to the store!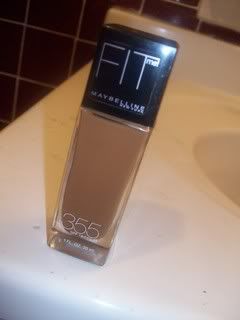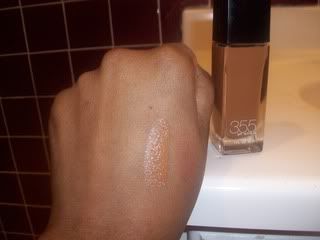 good color sucky foundation