I decided to use the ELF 32 color palette for the rest of the week to give it a good test drive! Heres the first look I created: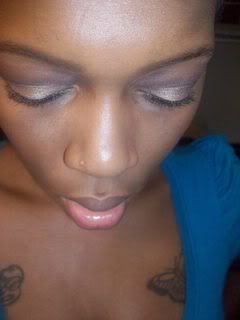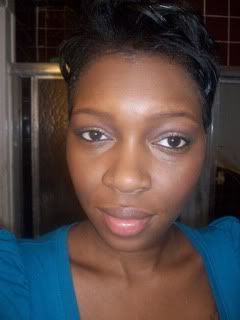 now like I said in a previous post these need a base but other than that I just used the shadows from this palette
Base: NYX Jumbo pencil in Milk
lid: 4th color in the 1st row (antique gold)
crease: 6th color in the 1st row (matte brown)
outer corner: 7th in the 4th row (matte black)
to finish the look off i use Revlon colorstay liner pen in black and L'oreal voluminous mascara in black. I'm also wearing MAC's raizin blush and touch lipstick. This is a perfect office look!