Hey the few items i have gotten over the pass month, dang this recession!!!!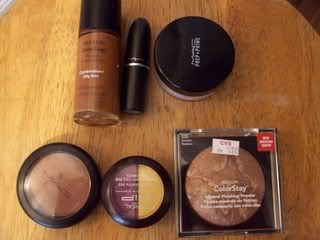 (from top left to right Revlon colorstay in cappuccino, MAC touch l/s, prepe and prep transparent finishing powder, MAC sweet as cocoa blush, Loreal hip duo in flamboyant, Revlon colorstay mineral finishin powder in sunkiss)
this duo can be use as a dupe for the eyeshadows bright future and vibrant grape from the Style Warrior Collection!!!! only 7.99 vs 14.50 each from MAC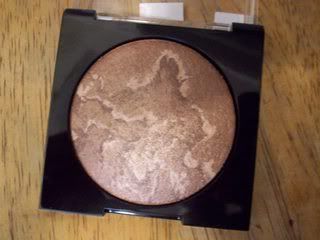 can be use as dupe for the Mineralized skin finshes by MAC which are priced as 25-28 each, Revlon's is only 13.99!!!!!