My collection has out grew my 5 year old traincase so it was time to upgrade, when to my local discount store and picked this up: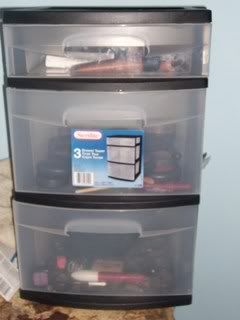 i think it was about 15 bucks!!!!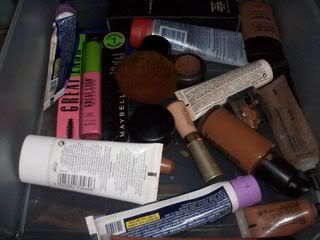 in the top small drawer are my foundation, concealer, primers and etc.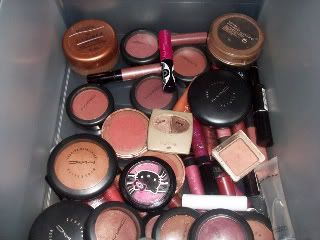 in the second drawer is my powders, blushes and lip products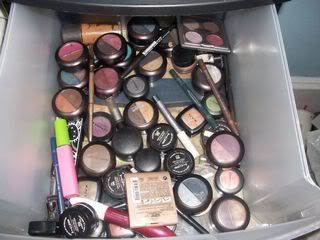 the last drawer is my eye things such as liners, shadows and such!!!!